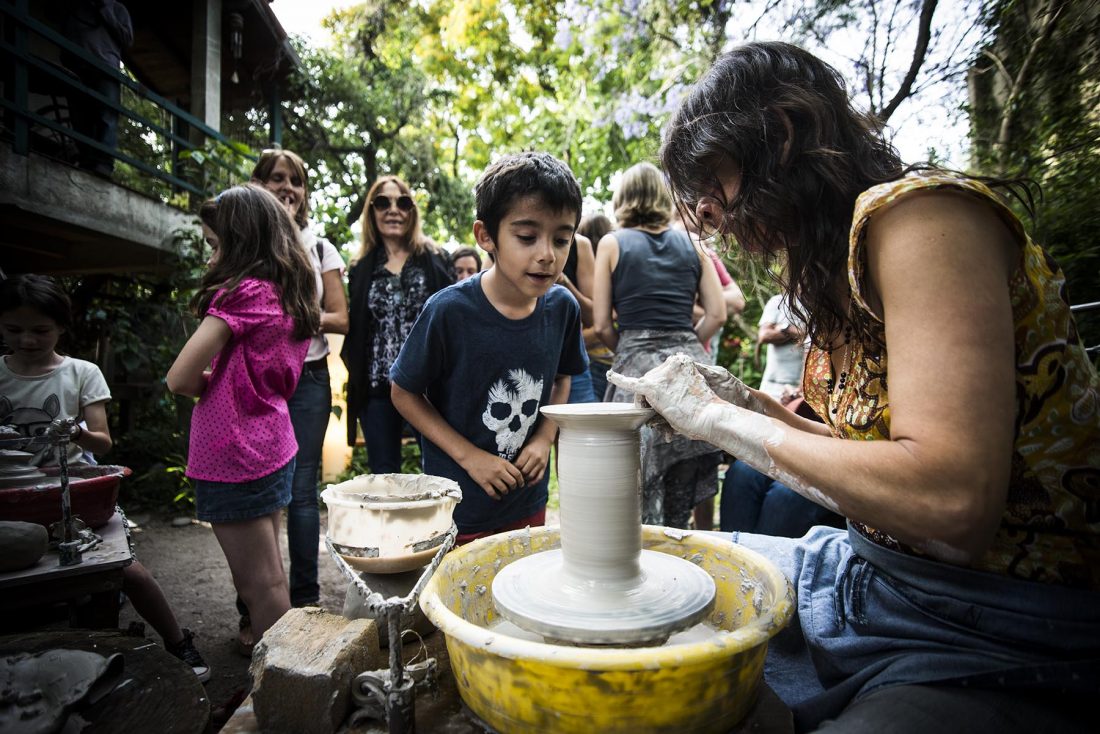 ART OPENS ITS DOORS IN THE BASE OF SAN ISIDRO
Art will again be the protagonist in San Isidro. From November 18 to 20, from 4:00 p.m. to 8:00 p.m., Puertas del Bajo arrives, a free initiative where artists will open their workshops so that visitors can visit their workplaces and discover their works in detail.
Organized by the Undersecretary General of Culture of San Isidro, with thematic axis in the water, the activity will have more than 40 spaces, with more than 300 artists, where there will be drawings, paintings, photographs, collective sports, live music, stoves and things Rich made by the hosts.
«As always, it will be a great party, with the artists, the donation of hosts and generously teaching their works and creative processes in their workshops. This year we were inspired by the river and its strong presence in the idiosyncrasy of the bass, in tune with the urban works on the road to recovery and the port of San Isidro, which will change the appearance and use of a key area for all the region, «explained Eleonora Jaureguiberry, undersecretary general of Culture of San Isidro and organizer of the festival.
Also, there will be Nocturnal Postas, which will be lit from 9:00 p.m., with participative actions and more than ten times in the sidewalks will give a special framework to the encounter. There will be street art, mobiles with water, large-scale photographic installations, other activities carried out with unloading material, a two-dimensional ephemeral work, compact music and water sound, pictorial, light and auditory installations, and a space for tea. .
Painting, photography, sculpture, pottery, engraving, puppets, videos, textiles, live body painting, design of shoes and purses, book binding, origami and mosaicism, part of the extensive list of disciplines present in Puertas, a perfect date for see and make art, but also to buy without intermediaries and more accessible prices.